18 Feb 2017
Stefan "Bebbo" Franke has forked Krystian Bacławski's AmigaOS cross compiler toolchain in an effort to update, amongst other components, GCC to version 6.
I have created a Dockerfile for building a software container for use with Docker. This allows me to conveniently build and use the AmigaOS cross compiler toolchain, which requires a 32-bit environment, on my 64-bit Linux system.
With Docker installed, building the container image is as easy as

$ git clone https://github.com/sebastianbergmann/docker-amigaos-cross-toolchain.git
$ cd docker-amigaos-cross-toolchain
$ docker build -t m68k-amigaos-bebbo .

Now we can compile hello.c, the famous "Hello world!" example: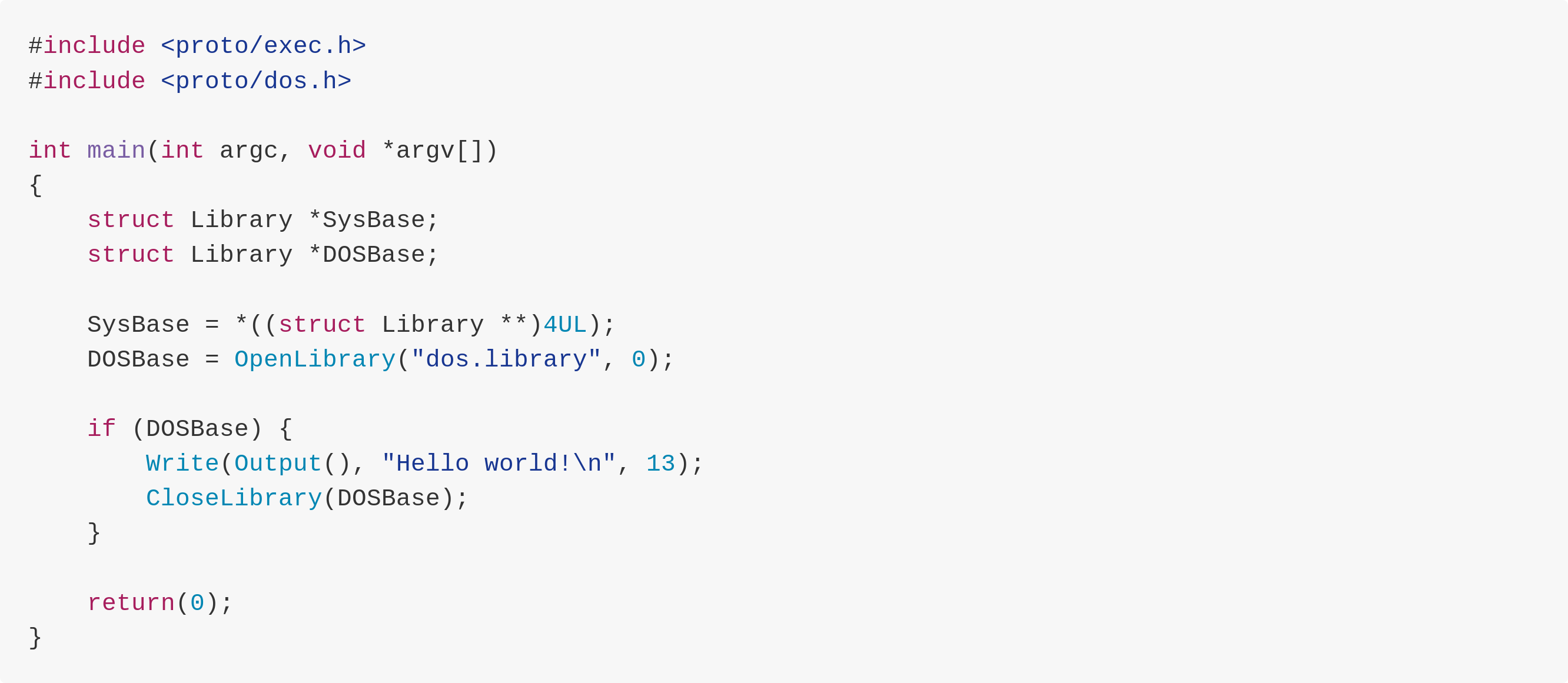 $ docker run -v /home/sb:/host -it m68k-amigaos-bebbo \
m68k-amigaos-gcc /host/hello.c -o /host/hello -noixemul

We can test the executable we just compiled using FS-UAE:

$ docker run -it \
  -e DISPLAY=$DISPLAY \
  -v /tmp/.X11-unix:/tmp/.X11-unix \
  -v $HOME/.config/fs-uae/:/home/fsuae/config \
  jamesnetherton/fs-uae \
  --amiga_model=A1200 \
  --hard_drive_0=/home/fsuae/config/Harddrives/workbench-311.hdf \
  --hard_drive_1=/home/fsuae/config/Data

This assumes that the executable has been copied to $HOME/.config/fs-uae/Data/hello on the host.